Staff:  Maj, Peter, and Loki
Contact information:  Maj's email: mbonnet@lesd.k12.or.us
Lane School:   541-463-8500
At Lane School we believe that all of our students will learn, will care and will succeed!  
Loki, the Room 6 facility dog (chess player!)

The Room 6 Team is focusing on building and maintaining healthy relationships. We have identified our key components as:
communication, trust, respect, acceptance, gratitude and kindness.
Other teaching team members include Elizabeth Blackwell and Madam Curie (our one year old corn snakes) and Squidword, a beautiful red beta fish.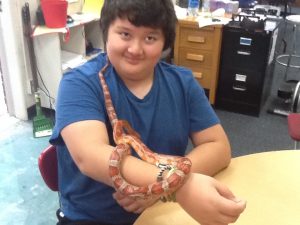 Math Practice:
(These require passwords. Check your log-in sheet.)
Math Games:
FREQUENTLY USED IN MATH CLASS:

Loki's Golden Knights' Chess Team: 
"I may not be there yet, but I'm closer than I was yesterday."