Latest Entries
2017-2018: This year our Lane School Golden Ticket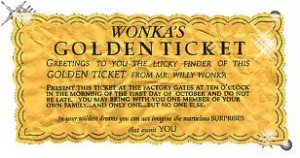 winners are students who demonstrate Compassion and Caring. These are students who are mindful by caring for themselves and others!
October: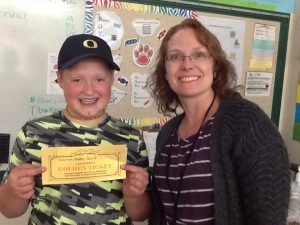 This student continued to work hard even when the work seemed too hard. He took his time to finish his bench mark math assessment and practiced the Power of Yet. Congratulations Owen!
Room 15 wants to recognize a math student who has been on track recently, engaging in math and assisting peers when they request peer tutoring. He has demonstrated leadership in Room 15 math. Great job, Zef. Keep up the great work!
September: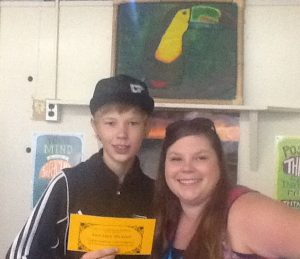 Mike R was nominated for the golden ticket award for showing excellence throughout the caring community of Lane School. Mike takes care of Lane School through his commitment to the school jobs program as bus announcing coordinator. Mike takes care of his homeroom by being a role model for other students and being an integral part of the classroom values and agreements creation. Mike takes care of himself my completing classwork and homework on time and his use of passes at appropriate times. thanks mike and keep up the fast track to success.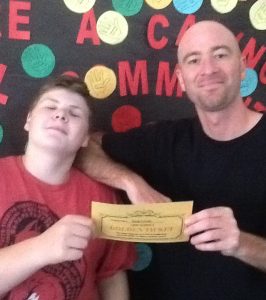 Room 9 nominated Zach for showing he is a part of our caring class community. He takes his time to make sure students feel listened to by giving his full attention. He offers to help students and staff when they need help and comes in every morning greeting the class with a positive attitude! It warms my heart to see so much caring that this guy demonstrates! Way to go Zach!!
Rooms 15 & 16 nominated Xander for showing a caring attitude by offering to help others, leading calming brain breaks, and welcoming new students. He has also modeled enthusiastic leadership by taking on the facilitator role in math class. Way to go, Xander!