The Westmoreland Steering Committee has been working hard to move our programs forward with an eye toward limited in-person instruction (LIPI). I am pleased to inform you that we will be taking our first small step toward getting students back on campus. On February 8th, 2021, we will begin moving into phase 1 of limited in-person instruction. We plan to start with a very small number of students to ensure safety as our students and staff learn how to navigate this new learning environment.
LIPI will be implemented in phases. In Phase 1 each cohort has identified 6 to 8 students. We plan to start with less than that number and build up to a full Phase 1 implementation over the coming weeks. We will be offering LIPI twice a day during Phase 1 (8:30-10:30 & 12:30-2:30). Between now and when we get to start we will be working on schedule/transportation, and begin additional training for staff, and begin introducing students to the campus procedures via the distance learning environment. Not all students will be coming back for Phase 1 of LIPI. This will be a very small group of students that we target. Implementing LIPI in Phases 1, 2, & 3 allows us to build up over time and ensure that we are able to safely implement these changes. Thank you for your patience with us as we move toward LIPI.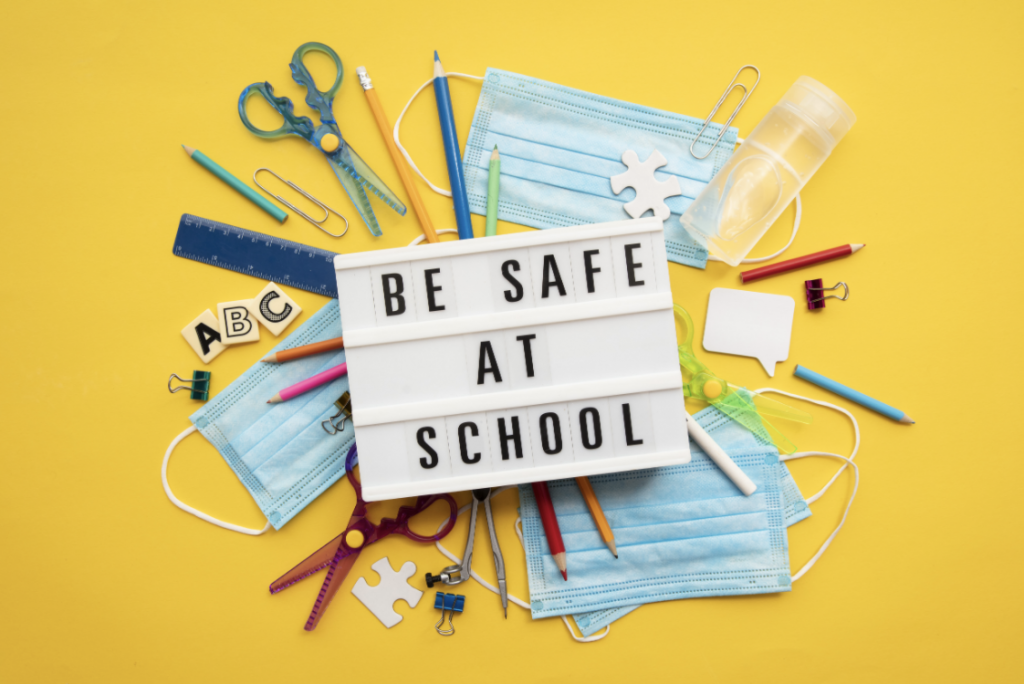 During Phase 1 we are focusing our effort on the group of students that have not been able to effectively engage in Comprehensive Distance Learning. We understand that all students have experienced barriers to some degree this year, but our behavior specialists have been working with the teachers to assess the needs of our students in three areas: behavioral, communication, and technology-related needs. We have 5 cohorts at the Westmoreland campus and each cohort has worked to identify 6 to 8 students that are in the high level of need for LIPI. This means that during LIPI Phase 1 our class sizes will be 3 to 4 students and our max student attendance on campus at a given time will be 20 students. We will be building to these numbers over time and will be starting with only part of the Phase 1 goal. Our goal is to continue to work towards meeting the needs of our students while not increasing numbers on campus too rapidly and creating an unsafe environment.

Our classrooms we are setting up for LIPI are above and beyond the guidelines for creating a safe environment.
Features include:
Greater than 6 feet between desks
Multiple clear barriers
A contact-free hand washing station
A contact-free hand sanitizer
Visuals to support social distancing
Disinfecting procedures posted, followed, and logged
Air ventilation and filters effectively providing high air quality
I want to thank our office team and facilities team for all their hard work at getting these classrooms ready for instruction.

Our team will be reaching out to the families of students we will be targeting for Limited In-Person Instruction. We will need to set up a meeting with you to talk about transportation, length of the day, and face mask requirements. I know not everyone who wants to will be able to access limited in-person instruction and you may have questions or concerns you would like to share. Please feel free to reach out to me and discuss this further. I can be contacted at jradabaugh@lesd.k12.or.us or 541-463-8500. Our team has a unique ability to come together and build a strong plan that keeps students at the forefront of our conversation. I thank you all in advance for your willingness to be part of this process.
Things you can do to help with this transition:
Start practicing with your student wearing a mask for extended periods of time.
Not all masks are comfortable for everyone. You may need to try out a few different kinds to find one that works for your student. If you need ideas please reach out to our team here at Westmoreland.
Practice a handwashing routine, especially when leaving and coming back to your home.
Begin getting in the habit of doing symptoms check each morning, including a temperature Check.