Linden and Kristan
Room 16
Welcome to Room 16!   I am very excited to be a part of this brilliant school!  I am so looking forward to working with and getting to know students and their families.
I am one of the 4 Block teachers who will be teaching Language  Arts and Social Studies.  I will also be teaching a Social Studies class on the topic of ancient civilizations this term.  I love rowing, reading, dog training, science, and social justice.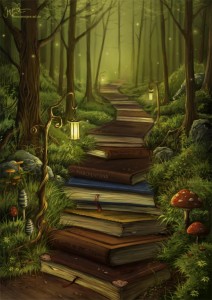 Stay turned for more updates to our page throughout the school year!
Please do contact me if you have questions, concerns, etc.
Block Typing Practice Homework:
Dance Mat Typing  http://www.kidztype.com/
Typing Web  https://www.typing.com
Spelling:
Spelling City https://www.spellingcity.com/Log-yourself-in.html
Geography:
Mexico: http://www.timeforkids.com/destination/mexico, http://kids.nationalgeographic.com/explore/countries/mexico/#mexico-dancers.jpg
Guatemala: http://www.timeforkids.com/destination/guatemala, http://www.oddizzi.com/teachers/explore-the-world/places/north-america/guatemala/
Belize: http://easyscienceforkids.com/all-about-belize/, http://reefci.com/2013/07/24/10-interesting-and-quirky-facts-about-belize/
El Salvador: http://kids.nationalgeographic.com/explore/countries/el-salvador/#el-salvador-oxen.jpg, http://easyscienceforkids.com/all-about-el-salvador/
Honduras: http://kids.nationalgeographic.com/explore/countries/honduras/#honduras-mules.jpg,
Nicaragua: http://www.timeforkids.com/destination/nicaragua, http://kids.nationalgeographic.com/explore/countries/nicaragua/#nicaragua-cathedral.jpg
Costa Rica: http://www.timeforkids.com/destination/costa-rica, http://kids.nationalgeographic.com/explore/countries/costa-rica/#costa-rica-cocos-waterfall.jpg
Panama: http://kids.nationalgeographic.com/explore/countries/panama/#panama-canal.jpg
Ancient Civilizations:
Egypt Exploration http://www.nms.ac.uk/explore/games/discover-ancient-egypt/discover-ancient-egypt/egyptian-tomb-adventure/
Ancient Civilizations:
http://oi-archive.uchicago.edu/OI/MUS/ED/mummy.html
http://www.childrensuniversity.manchester.ac.uk/interactives/history/egypt/makeamummy/