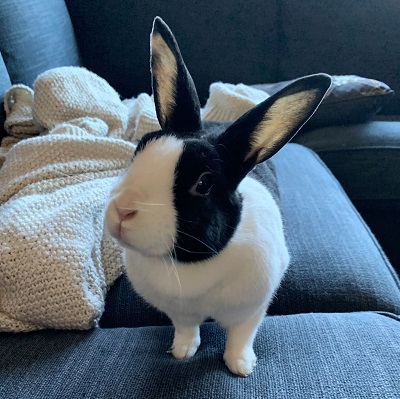 Dear Westmoreland Campus Programs Community (Lane School & Transitions),
As a response to the recent events, our Lane ESD superintendent stated that "The killing of another unarmed African American man by police has again revealed for all of us the extreme danger of racism. For those of us who are white, we get reminded of this through unforgivable tragedies such as this. For our staff of color, there is no need for regular reminders; it is, unfortunately, a daily reality."
Westmoreland Campus Programs agree fully with this statement and we want to remind all of our students and families — but especially our black and brown students and families — that you are valued. You are loved. You are brilliant. You are powerful. And we are so proud of you. You are always welcome and we are glad you are here. This is your school and we have your back.
Westmoreland Campus Programs are in solidarity with our black and brown communities. We emphatically denounce racism, and no form of racism (from overt violence to microaggressions) is tolerated at Lane School or Transitions. Racism is still very prevalent in our society/community and it has a substantial impact on the lives of black and brown people. Compounding that reality with individuals with behavior disorders and/or cognitive deficits makes students of color in our programs particularly vulnerable to being targeted by violence from community members and from the police.
Stress is unavoidable during this time. This senseless death has caused all of us, but especially black and brown students, families, and staff, an enormous amount of stress that has been magnified by social distancing precautions as a result of the pandemic. Know that as teachers and administrators we will help right the academic ship when school can resume, and the best course of action all of our parents can take is to manage that stress for yourself and your children.
In response to these recent events, Westmoreland Campus Programs are planning to expand our training next year.  Some of the first objectives we have identified are:
Ongoing training for staff on how to talk about bystander intervention (how to interrupt oppressive behavior), race and racism with students
Research/draft/edit Anti-oppression social/emotional curriculum
Westmoreland Campus Programs, such as Lane School, will continue to actively address incidents of racism, striving to make a place that is safe for all.
Staff at Lane School and Transitions acknowledge we have a powerful and important role in teaching and aligning with anti-racism practices to create an inclusive and welcoming environment. White allies need to be amplifying black voices and not speaking for them. Attached is a list of links, some for educators, some for people wanting to get involved, and some for ideas on how to educate. Please stay safe and know that we are listening to the voices speaking out against racism and violence, and we are committed to learn, amplify their message, and take action going forward
Lane School Staff
Transitions Program Staff
Justin Radabaugh, Westmoreland Campus Programs Supervisor
BE SAFE, BE RESPECTFUL, BE RESPONSIBLE, & STAY COOL at LANE SCHOOL!!
Lane School Weekly Family Connection Newsletter
Have a safe summer and know the Lane School pets will continue to miss you.