After a week of shopping here on the Lane School campus, at the Holiday Bazaar, students wrapped their gifts then celebrated their hard work at the Holiday Reinforcer.
The students made kabobs in the "Grinch Who Stole Christmas" room, enjoyed karaoke,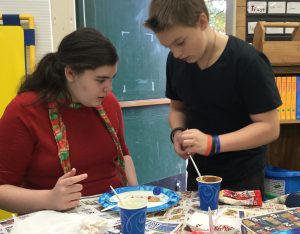 cookie decorating
and a school wide coloring contest.
It was a great week and a great way to end 2017 before our Winter break.