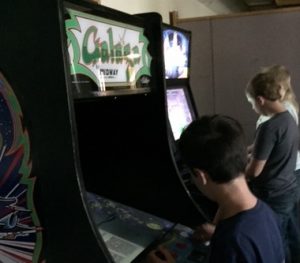 Lane School Students celebrated their hard work on state testing on Friday.   The school gym and several classrooms were transformed into a Game Room Extravaganza! A big thanks to Level Up for donating the use of the video arcade machines. An also many thanks to Martin Rafferty and the kind folks at Youth M.O.V.E Oregon for the fun and fabulous Virtual Reality room!
aa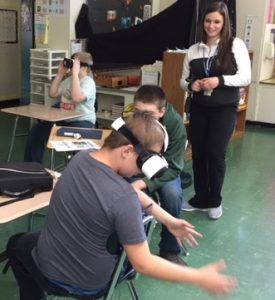 Teachers got a big kick out of watching students try to navigate in their Virtual worlds. There was virtual reality classroom, video arcade machines in the library, an air hockey and foosball classroom, and the gym walls were filled with giant video games for all the students to enjoy!
a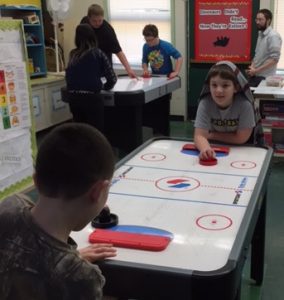 a
We're proud of our students' for all the focus and effort they put into their testing. They demonstrated positive mindset and the Power of Yet!