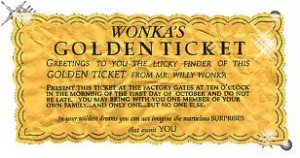 These are  Golden Ticket winners for  2016-2017  who  stretched themselves academically and socially with the Power of YET or showed Caring and Compassion toward themselves and others!
December: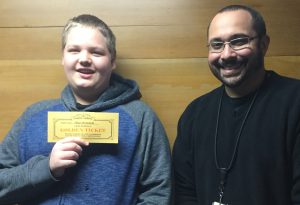 This student has been dependable and hard working for Lane School all year. He's been willing to sub in any job, without hesitation, when other students are unavailable. Thank you Mikey for your work ethic and your service to Lane School!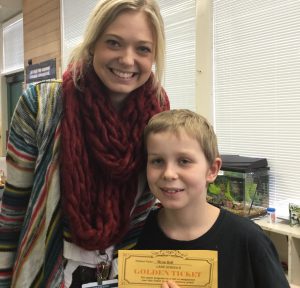 Room 16 would like to nominated this student for taking care of himself by staying on task, raising his hand to ask and answer questions, and writing on his assignment sheet without a reminder. He consistently has excellent participation and does his very best. Keep it up, Ryan B!
November: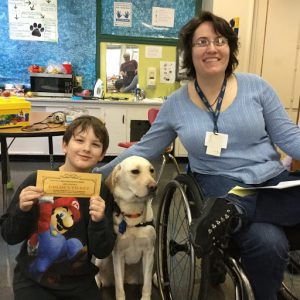 This student has taken care of himself by being responsible for his learning. In Block class, he has participated by raising his hand to answer questions, and completing work in class. He also sounds out new words and uses the power of yet when he has trouble reading them the first time. Way to go, John Allen!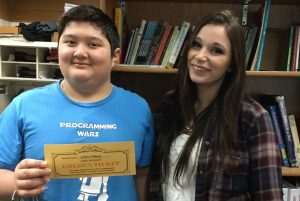 Room 15 math class acknowledges Jeffrey for demonstrating fluency in all 13 multiplication facts. This is the fastest that any student has gotten all 13 sign offs. After he got his sign offs, worked with his partner so that his partner would get sign offs too. Great job, Jeffrey!
October: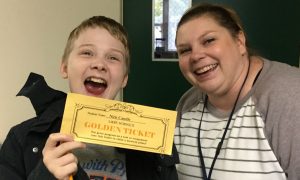 Room 9 nominated Nick for outstanding performance on his weekly Easy CBM assessment!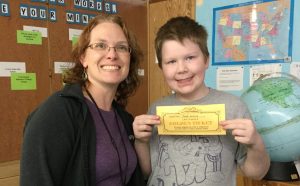 Room 11 nominated this math student for his progress on a  recent Easy CBM math assessment. He improved his scored by 5 points, showing tremendous focus and perseverance, even when the work seemed challenging. Congratulations Paddy on trying your hardest on your assessment!!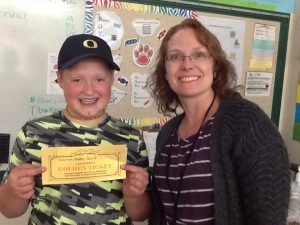 Owen continued to work hard even when the work seemed too hard. He took his time to finish his bench mark math assessment and practiced the Power of Yet. Congratulations Owen!
Room 15 wants to recognize a math student who has been on track recently by engaging in math and assisting peers when they request peer tutoring. He has demonstrated leadership in Room 15 math. Great job, Zef. Keep up the great work!
September 2017: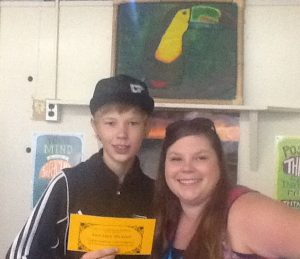 Mike was nominated for the golden ticket award for showing excellence throughout the caring community of Lane School. Mike takes care of Lane School through his commitment to the school jobs program as bus announcing coordinator. Mike takes care of his homeroom by being a role model for other students and being an integral part of the classroom values and agreements creation. Mike takes care of himself my completing classwork and homework on time and his use of passes at appropriate times. thanks mike and keep up the fast track to success.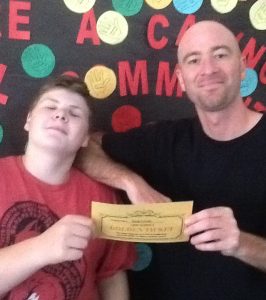 Room 9 nominated Zach for showing he is a part of our caring class community. He takes his time to make sure students feel listened to by giving his full attention. He offers to help students and staff when they need help and comes in every morning greeting the class with a positive attitude! It warms my heart to see so much caring that this guy demonstrates! Way to go Zach!!
Rooms 15 & 16 nominated Xander for showing a caring attitude by offering to help others, leading calming brain breaks, and welcoming new students. He has also modeled enthusiastic leadership by taking on the facilitator role in math class. Way to go, Xander!
June 2017,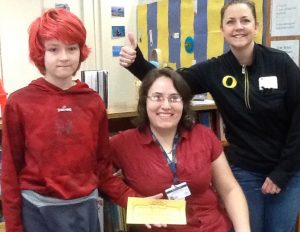 Room 16 nominated this student for being a positive role model in class, asking for help with his free time work and homework when it felt challenging, and his excellent participation in Block class and Projects. Way to go, Kane!
May,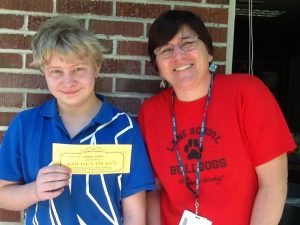 Room 16 nominated this student for trying more challenging spelling words this week. He used persistence to study and learn to spell several advance bonus words. Great progress, Phoenix! Keep up the great work!
aRoom 15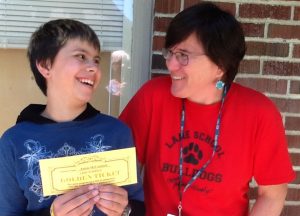 also nominated this student for his excellent work on meeting his multiplication math facts fluency goal. He was the second Room 15 student to demonstrate fluency with all of the 0-12 multiplication facts). Great progress, Anton! Keep up the great work.a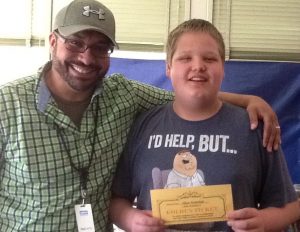 Room 10 wants to celebrate Mikey B for his great effort in the Smarter Balance practice tests as well as the cooperative leadership he has consistently demonstrated in his Leadership class. Thanks for being a great leader, Mikey!!a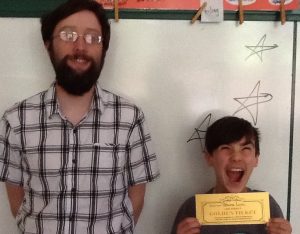 This student was given the choice to either go to break or continue to practice for the state test. He really wanted to do his best on the state test, so he chose to practice the test instead of going to break. Way to go, Blaine!a
Rooms 8 & 15 acknowledge Devon for demonstrating fluency on all 13 multiplication facts from 0-12. He is the first one this year to reach this goal! He also showed tenacity and determination as he took on a challenging comprehension assessment, put in his full time and effort, and scored an impressive score.  Yeah, Devon! Keep up the great work!
Room 10 nominated Zeffry for doing a quality Smarter Balance test session during math. He has worked hard and tried his best on his state testing. Way to go, Zef!
April,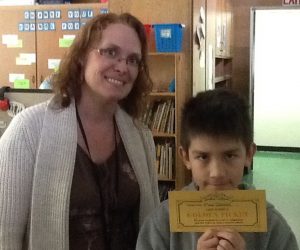 Room 11 would like to recognize this student for consistently participating in class and trying his best with classwork and assessments. When he doesn't understand something yet, he asks questions to get the help he needs. He has made progress on passage reading fluency assessments and scored 100% on his vocabulary assessment last week. Congratulations to Max for trying his best everyday! Keep up the great work!!a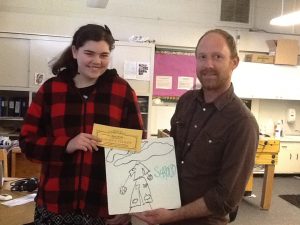 Room 8 celebrated Harley for requesting to complete an assessment she had previously started, and then completed a different assessment within the same class period. She scored 20/20 on Vocab and 23/25 on Comprehension. Wow, Harley!!a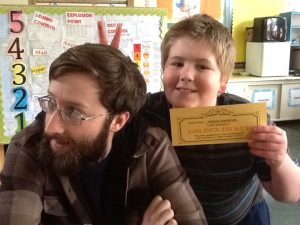 Room 9 featured Andrew S as an outstanding student who has been making a huge effort to improve academically. He has been taking his Easy CBMs seriously and checking up on his progress. He has also been following directions more carefully on his Block homework. Splendid, Andrew!
March was a month of achievement at Lane School with 7 Golden Ticket winners!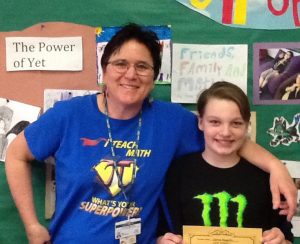 In Room 15, Jaxson did excellent work in math. He demonstrated the Power of Yet and took on really challenging work in Algebra this past week. He worked hard to earn his twos and didn't give up with math that was difficult. Nice work, Jaxson!a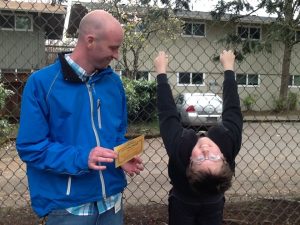 In Room 10, Andrew has made consistent academic progress on Easy CBM assessments. Way to go Andrew!
a
a
Lucas worked hard this week on his graphic organizer and story in block! He used the dictionary to find words he didn't know YET to put in his story. He even worked through break and iPad passes! Great work and keep up the great work, Lucas!a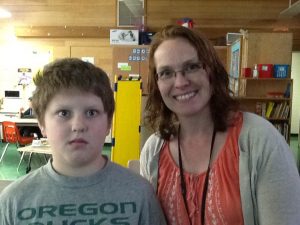 Room 11 nominated Riley for progress in both writing and reading comprehension assessments. He worked very hard to increase the number of words he wrote during his writing assessment and improved his reading comprehension score dramatically. Congratulations Riley for all of your hard work!a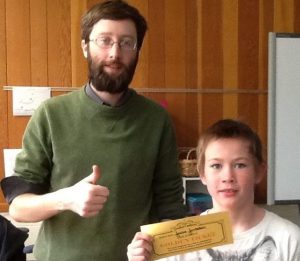 Room 9 awarded the Golden Ticket to Jessie who consistently scores very high on his CBM assessments in math class. We appreciate your effort Jessie!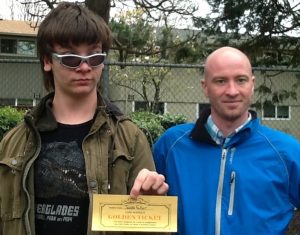 Jacob was nominated by Room 10 math class. Jacob scored a 100% on his Easy CBM assessment while taking his time and thinking critically about each question. Great job Jacob!
a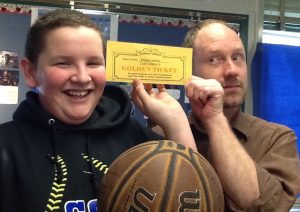 Room 8 nominated Owen for the Golden Ticket. He came into class with all his materials ready for the science fair on presentation day. He has been a role model par-excellence for the rest of the class in the bridge.
February,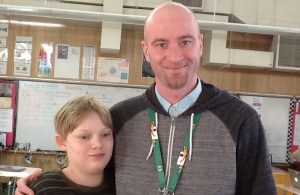 Room 10 would like to recognize Xyander for outstanding performance and effort on his Easy CBM math assessment. Way to go, Xyander!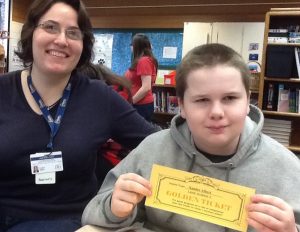 Room 16 math would like to honor Xander for taking excellent calm, quiet brain breaks with the class and leading his homeroom class in a slow, relaxing brain break at the end of opening. Great Job Xander!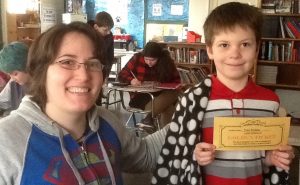 Room 9 math would like to recognize this student for increased participation, doing work before using a pass, and getting his math done without complaining. Nice job, Tyler!
January,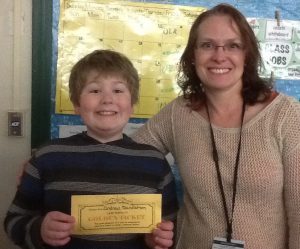 Room 11 Block would like to nominate a student who regularly participates in class and completes his classwork and homework. He recently made progress on ALL of his Winter Benchmark Assessments. Congratulations Andrew  for persevering even when the work seems challenging and for your continued progress in reading and writing!!  Erin, Liz and Courtney.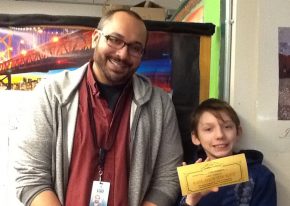 In block, Colin scored an impressive 24/25 on his benchmark assessment plus he has done an incredible job ignoring inappropriate behaviors in class. Great job, Colin!!!
Axel also did a tremendous job in learning new routines and also ignoring inappropriate behaviors! You Rock Axel!!!
In December,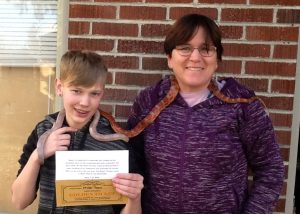 Mike was nominated for his excellent work on the coordinate plane unit. He has been focused, actively participating in class, handing in his homework and yesterday, he scored 100% on his end of the unit test. The Room 15 team wants to thank Mike for his hard work!
In November,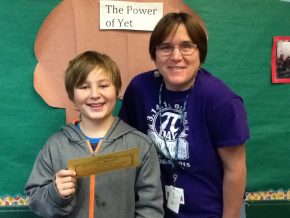 Orin demonstrated great leadership in Room 15. As a new student to Lane School he has been working hard to build and maintain healthy relationships with peers. He is also demonstrating the Power of Yet in Math class. Way to go, Orin!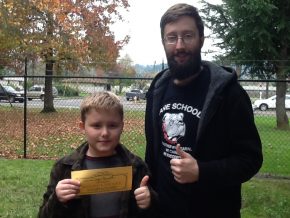 In math class, Logan's hard work and positive attitude has paid off. When he came across a difficult math problem he stayed calm and said, "I know this!" And he did!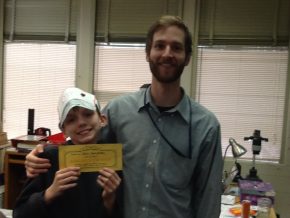 Room 8 nominated Colin for applying his full effort to everything he has tried in a brand new classroom. He put his best effort when he was not familiar with the activites YET. Room 10 also nominated him for his work in math.  He shows diligence and flexibility in math class each day. Keep up the good work, Colin!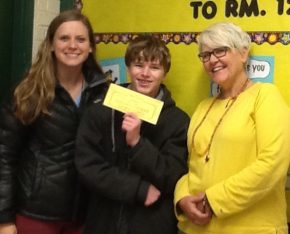 Each day Kaden comes to class ready to stretch himself and apply what he knows to learn something new. He does difficult work and perseveres.  Kaden shows what we can accomplish when we stick to it each day and what we mean by the power of yet!!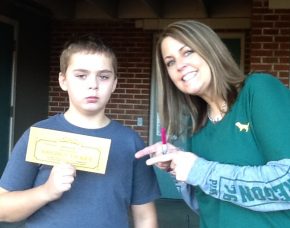 Room 16 nominated Jack for a Golden Ticket. He consistently asks politely for help on assignments and keeps his materials organized. Keep up the good work Jack!

In October,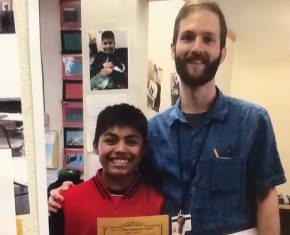 Axel was nominated for his courage in  learning his multiplication facts. He told a peer, "Any math facts I don't know are just something I haven't learned yet." Great job, Axel!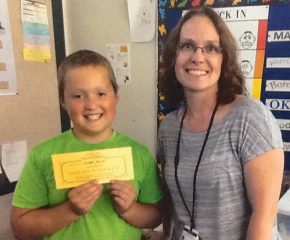 The teachers in Room 11 appreciate Owen for taking his time and trying his best on his reading comprehension assessments. Owen persevered and improved his benchmark score from last year. Congratulations Owen!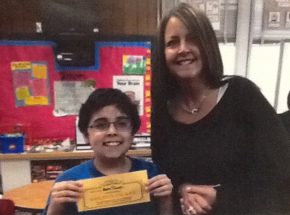 Zach was nominated for his outstanding job on his writing test, as well as for his self awareness make sure he made good choices during testing as to not distract others. He is an advocate for himself. We are so proud of you, Zach!
In September,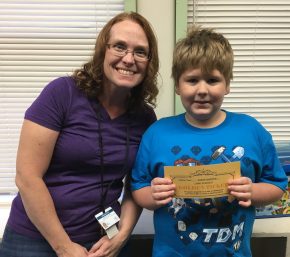 Andrew was awarded his Golden Ticket for trying his best on his reading, reading comprehension, vocabulary, and writing assessments even when he the work seemed hard and he didn't want to do it. Great job persevering to get all of your work done even when it was challenging Andrew!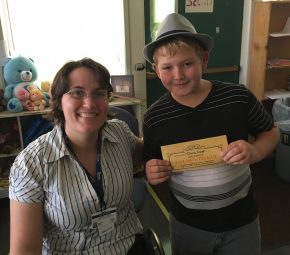 Room 16 nominated Tyrone for the golden ticket award. Tyrone has demonstrated a "power of yet" attitude in Block classes this week by asking questions when he didn't yet know the class's routines. He was calm when he didn't win a caught-ya drawing…yet. When he didn't know what the classwork expectation was, he noticed he just didn't know the expectation yet. So, he raised his hand quietly to ask. Great job, Tyrone!